Mosman-Morton House

St. Joseph, Missouri

Here is the Mosman-Morton House.  It is an Italianate style home built in 1885 for Chesley A. Mosman, a prominent attorney.  Following the Civil War, Mr. Mosman and his wife Roceilia spent their honeymoon in St. Joseph, MO.  They later moved to St. Joseph and had this house constructed.  Mr. Mosman died in 1914 and the house was sold to another local attorney, Joseph Morton.  Mr. Morton changed the front doors from a set of double entry doors (which until recently were missing - they have been found but are not yet back in the house
*** THE DOORS ARE BACK HOME (click to see and read the story)***
) to a single door and also divided the large entry hall to create a home office.  This included changing the location of the original staircase.  The Morton family owned the home until 1985 when Mrs. Morton passed away.  We purchased this house in June, 2002 and are undertaking a lengthy restoration. 
We were lucky to have the daughter of Joseph Morton as our guide to the history of the house for 8 years.

Last update: April 1, 2018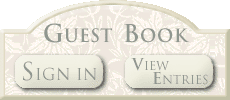 (move the mouse over the photo above for an older view)

(move the mouse over the photo below for a newer view)

There is Good and Bad news to share:

First the bad.  On 8/7/10 we lost Mary at the age of 98!  She was an inspiration in our restoration and will be sadly missed (
Obituary
).  The good news is that the long saga of the original front doors is over.  They are hanging in their rightful place after 80+ years. (
click for pictures
).